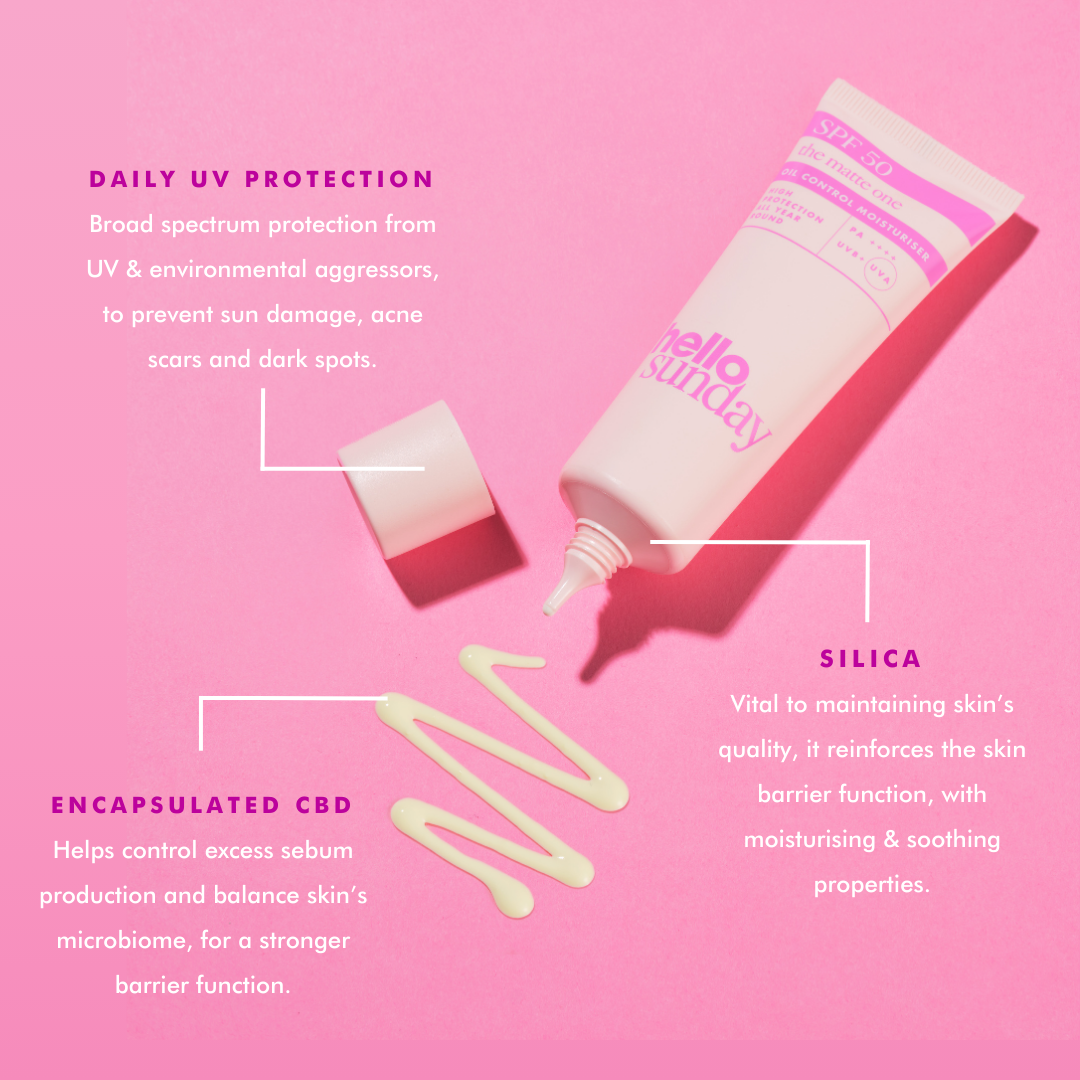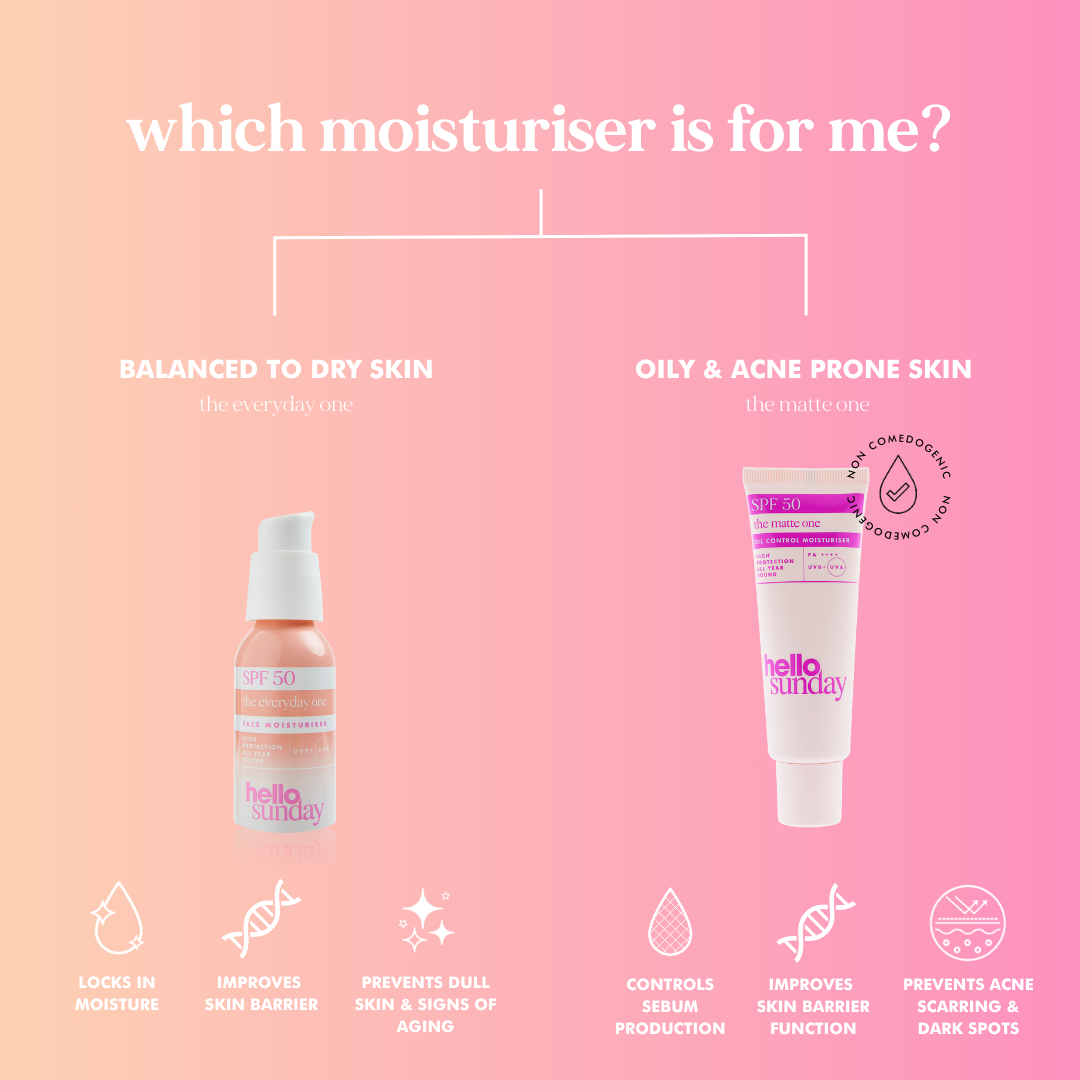 THE MATTE ONE - daily SPF50 sebum control moisturiser
Looking for a lightweight, mattifying moisturiser designed to keep your pores clear? Say Hello to The Matte One!
The Matte One was specifically formulated for those with oily and acne prone skin types, who tend to swerve a SPF in order to avoid break outs. Sound like you? Then you're in for a treat...
This hydrating yet mattifying moisturiser is certified non-comedogenic (pore clogging), provides SPF50 UVA + UVB protection (as well as protection from those pesky agressors - blue light, infrared and pollution), plus some powerful skincare ingredients designed to work in harmony with oily and acne prone skin types.
The Matte One contains CBD extract which works with your skin to regulate oil production, and Silica which absorbs and mattifies oil production, and unlike many other mattifying moisturisers, The Matte One wont draw the moisture out of your skin and leave you with a dry chalky finish, it will just leave you with a hydrated, yet matte finish.
SUITABLE FOR: All Skin Types
RECOMMENDED FOR: Anyone with oily or acne prone skin types or anyone who prefers a matte finish.
NOTE: If you are pregnant or breastfeeding, please seek medical advice before using due to the CBD content
THE MATTE ONE - daily SPF50 sebum control moisturiser
So far so good
No white cast, comfortable wear and no breakouts so I'm happy. Even though I love skincare I really struggle to wear spf as it either breaks me out or ruins my makeup. This one seems to be passing the test !
Quite like it
I've been using this for a short while so my mind might change (but hopefully not).
I get super oily with almost every sunscreen even after applying setting powder. With this one this is not a problem. I think it's the first spf that I'm enjoying using. There is a hint of smell (not really freguence free but I don't mind that).
The only thing that bothers me slightly is that I'm getting little white bits around my brows which doesn't look very good .
I'd say 4.85 stars out of 5.
Light enough to use plenty
This SPF is ideal for me as I want to use a good amount of high SPF (not just a tiny smudge spread thin over my face) but regular sunscreens leave my face really oily.
The best sunscreen for oily skin
This is one of the best sunscreens I have tried, it feels like nothing is on my skin and dries down so fast, I've noticed how I don't get oily for hours which is a major improvement for me. I love it.
Sebum control factor 50
Bought it for my daughter, made her skin glow the first day wearing it. Will have to wait and see if her skin reacts well or not over the next few days.