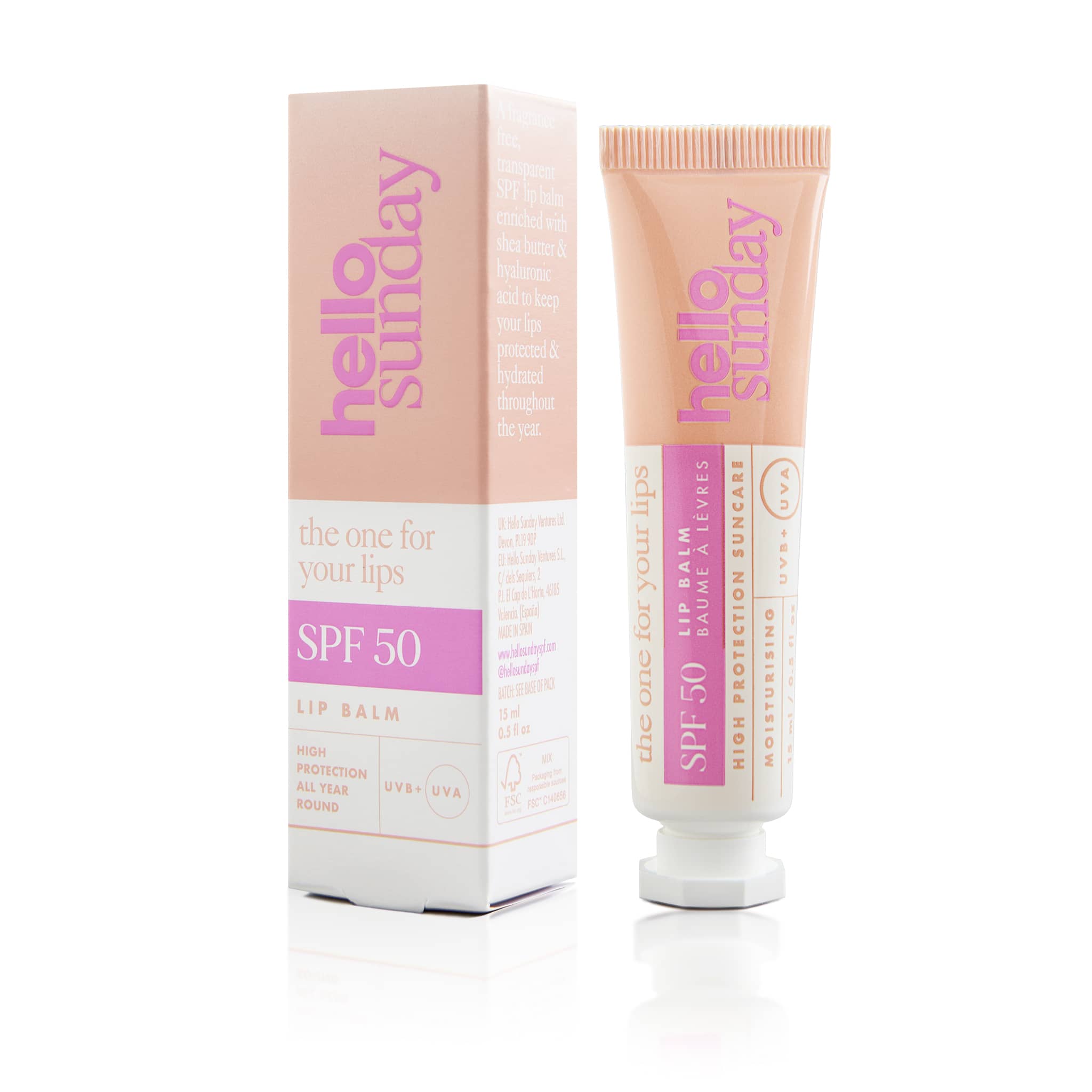 THE ONE FOR YOUR LIPS - Hydrating, fragrance-free lip balm: SPF50
Say Hello to protected, nourished lips with The One For Your Lips!
A fragrance-free, clear SPF50 lip balm, the one For Your Lips is enriched with shea butter and squalene to keep your pout protected & hydrated throughout the year.
Lock in hydration with The One For Your Lips' glossy, fragrance-free lip balm on its own for a natural finish, or over your favourite lip colour for a finishing layer of protection.
SUITABLE FOR: All Skin Types
RECOMMENDED FOR: Everyone
THE ONE FOR YOUR LIPS - Hydrating, fragrance-free lip balm: SPF50
All-time favorite lip sunscreen
This is the best lip sunscreen I have ever tried. It is moisturizing, clear, non-irritating, and super protective. I have tried many other lip sunscreens, and this one comes on top. It has very high UVA protection in particular. I think my lips have gotten pinker since I began using it!
Holy grail lip sunscreen, finally !
This is my holy grail sunscreen. It is clear, fragrance-free, flavor-free, moisturizing, and offers maximum UVB protection and very high UVA protection. I have tried six other lip sunscreens, and nothing compares to this. My challenge with finding a high protection lip sunscreen was that almost all of them included titanium dioxide, which caused a whitecast on the lips—but not this one, it is totally clear. I actually think this lip sunscreen diminished some hyperpigmentation I had on the corners of my lips and made them pinker. My only complaint is that I have to pay to import this to the US—and that's only due to arcane US sunscreen regulators. Thank you!
Lip protection
It's really important to me to have the best possible defence against the sun's harmful rays. I spent a fair bit of time reading what top dermatologists say about important ingredients to protect against the sun, and which ingredients to avoid. This lip balm has the good ones and none of the bad. Although I'm putting my faith in hello Sunday. Hoping they really do contain the good stuff and give good protection. I do like the way this balm feels and it seems to stay on well. Obvs re apply frequently. I've since bought the illuminating factor 50 face primer, which I really like too.
Lovely
A great long lasting non sticky balm, I love it!